A company is only as good as its people
Meet the Brand K Partners team that makes it all possible!
Amy Karson
Chief Executive Officer
Amy has extensive financial management and reporting experience through her work with IBM, UBS and numerous nonprofit agencies throughout the metro-New York area. She was the Vice President of Client Services for an outsourced accounting firm focused on nonprofits. Amy has worked as a management consultant with several organizations including the Nonprofit Coordinating Committee of New York, Family Reach Foundation and Charley's Fund. Amy holds a BS in Finance from Penn State University and an MBA with a focus in Nonprofit Management from Yale University.
Susan DeMarco
Chief Operating Officer
Susan has diverse accounting experience based on her work with numerous private, governmental and nonprofit entities. Both a CPA and MBA, she has held key accounting positions at both Merck & Co and PricewaterhouseCoopers. Susan was subsequently the Accounting Manager at the Passaic County Technical Institute and has also consulted for numerous smaller organizations, including the Lee Memorial Library, in Allendale, NJ. Susan holds a BS in Accounting and an MBA from Rutgers University.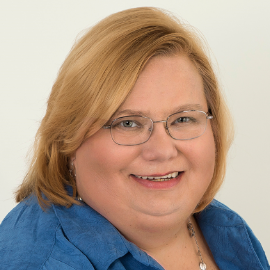 Mary Beth King
Accounting Manager
Mary Beth joins Brand K Partners after many years as Financial Manager and Administrator for several Episcopal churches in northern New Jersey. Working with both small and larger congregations, she has extensive experience in church administration and finances. She has worked with volunteer boards to help the financial process reflect the mission and ministry of the organization. A graduate of Drew University in Madison, NJ, she has also served as board member and volunteer treasurer of her church and currently serves on the Human Resources Advisory Board for the Episcopal Diocese of Newark.
Kristy Rothfritz
Operations and Marketing Associate
Kristy joins our team as the Operations and Marketing Associate. She is an active member of her church and volunteers at local food pantries. She holds a BA in American Studies and a minor in Literature from Ramapo College of New Jersey. She is currently pursuing her Master of Public Administration at Seton Hall University.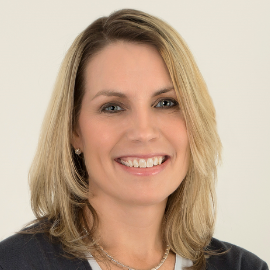 Allison Kucinski
Executive Vice President
Allison has a comprehensive background in accounting, tax and financial reporting from her many years of experience with a private CPA firm. She draws upon knowledge garnered through work with both for-profit and non-profits entities. Outside the office, Allison has served as the Board Treasurer for the Women's Metropolitan Golf Association, a 116 year old non-profit organization. She also participates on the finance council of her local church. Allison is a CPA and holds a BBA in Accounting from the University of Notre Dame and an MS from Stevens Institute of Technology.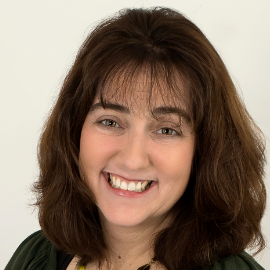 Tricia Kindergan
Senior Accountant
Tricia has more than 25 years of experience as an accounting professional. She has held numerous positions across multiple sectors and spent many years with private CPA firms. Tricia is an active volunteer with her local, youth athletic programs. She holds a BS in Accounting from Montclair State University.
Rebecca Kolpa
Accounting Manager
Rebecca is an experienced Accounting Manager who joins Brand K Partners after working at the Zufall Health organization. Her diverse work experience includes grant accounting and management accounting for both for profit and nonprofit organizations. In her spare time she volunteers with various children's organizations and at her church. She holds a BS in Accounting from Clarkson University and is currently pursuing her Master's in Accounting.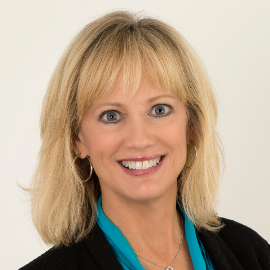 Alison Ryan
Accounting Manager
Alison has diverse accounting and finance experience through her 20+ years of work with nonprofit organizations. She was the Director of Finance for the Jewish Community Center of Cincinnati from 1995-2014. Alison currently enjoys volunteering with local, nonprofit animal welfare organizations. She holds a BA in Business Administration from Wittenberg University.
---